Sneak Peek: Check out our community pages
Brands, ambassadors & shoppers, all in one place!
We are gearing up for the launch of our social marketplace in September, where you will see an abundance of user generated content appearing around your items, as well as influencer videos, reviews and dedicated brand pages.
We are always working on connecting shoppers, brands and ambassadors together around the things they love most.
Peddler Communities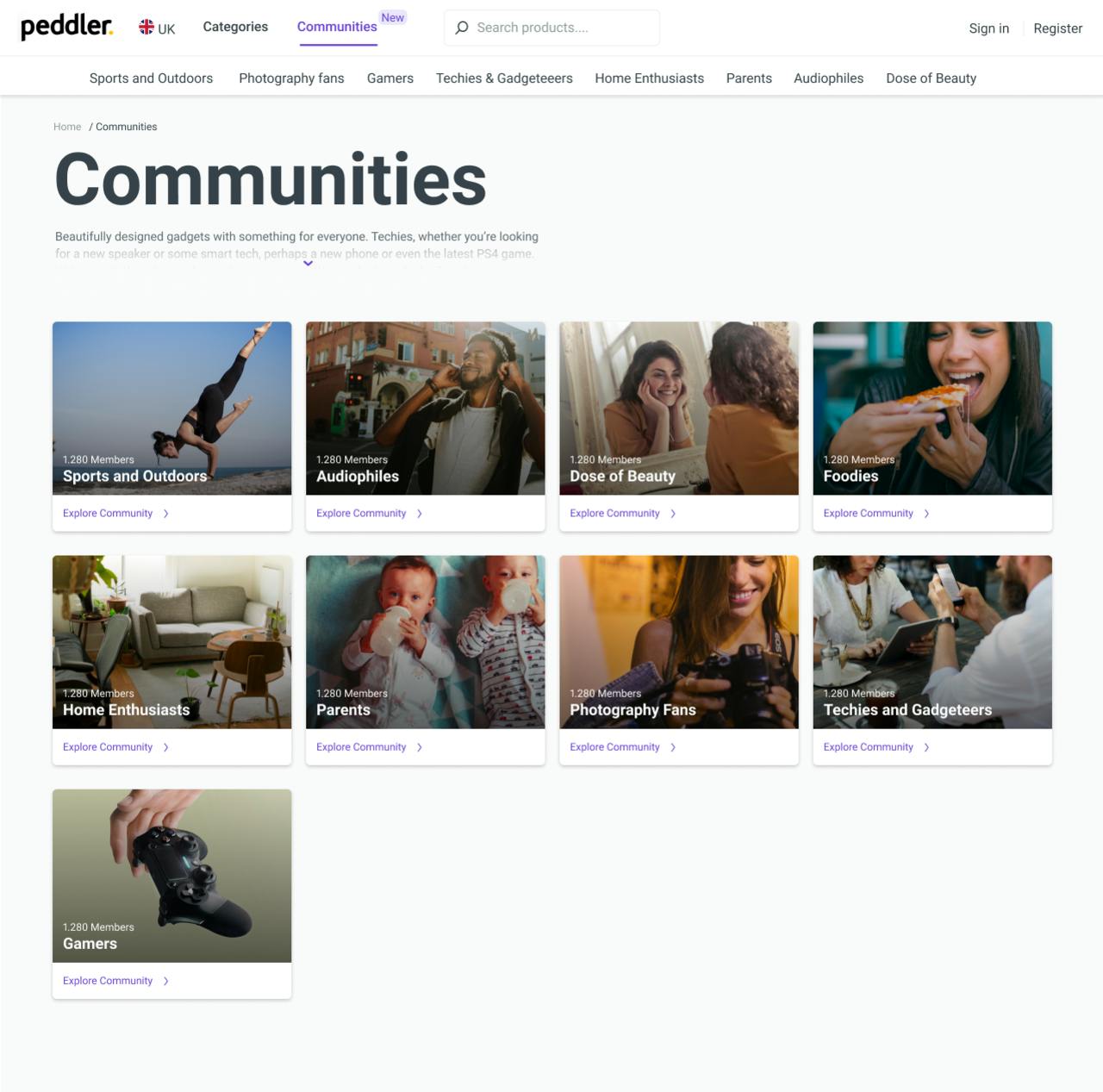 Above is an exciting first look at our new 'Peddler Communities'! 
From September 2019, users will be invited to join communities around their specific passions.
Product Content, Reviews & Discussions
On Peddler, anyone can share their collective opinion and passion for a product or brand. Our communities provide interest groups such as Techies, Sports enthusiasts, Gaming fans a place to share their passion and shop together.
Check out the Sports and Outdoors community below. Users can browse products specific to their passion and read reviews and discussions all in one place for the things they want!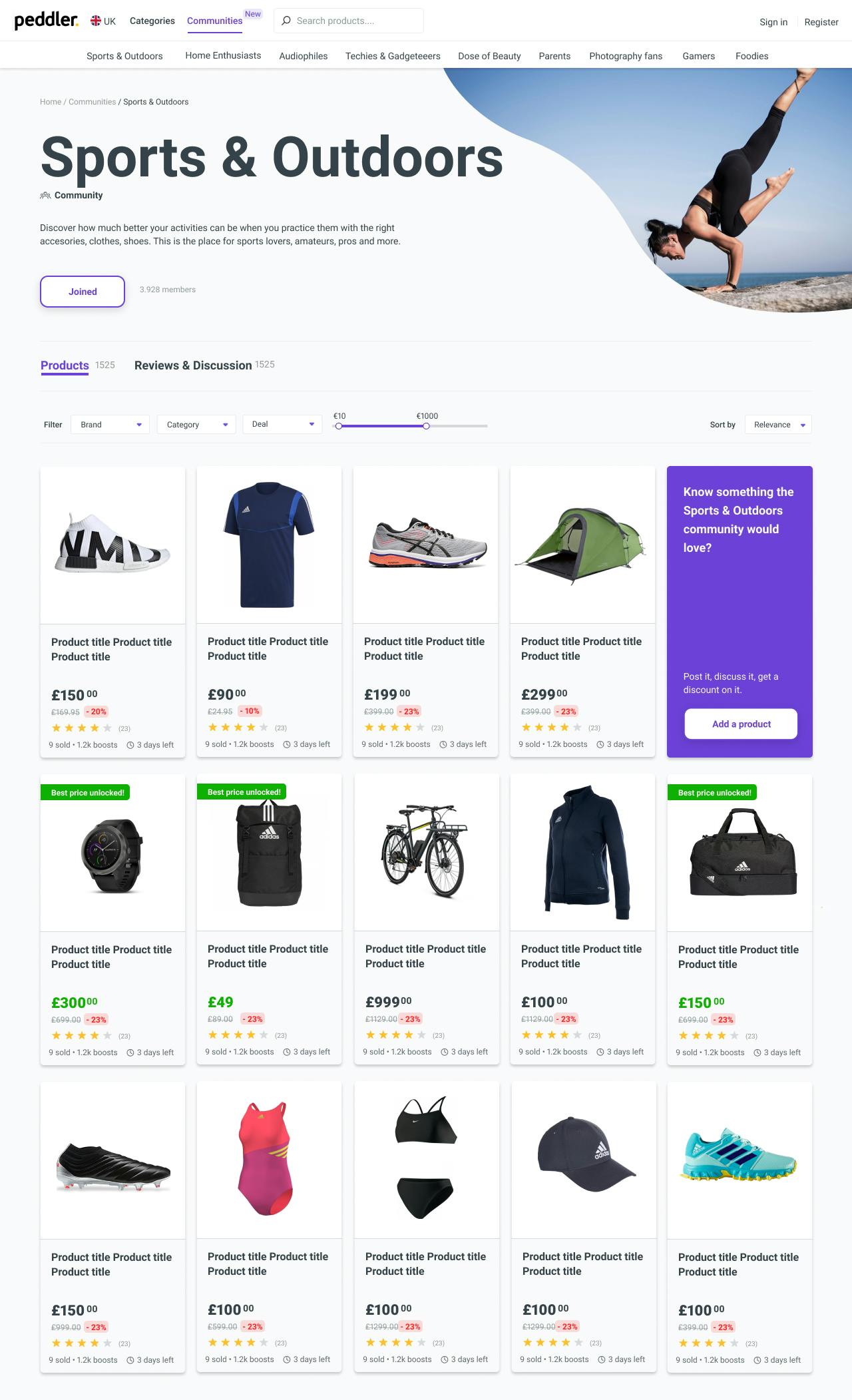 Content is created in formats social media users are accustomed to. Shoppers rate each other on their helpfulness, which in-turn can be exchanged for product rewards and affiliation revenue.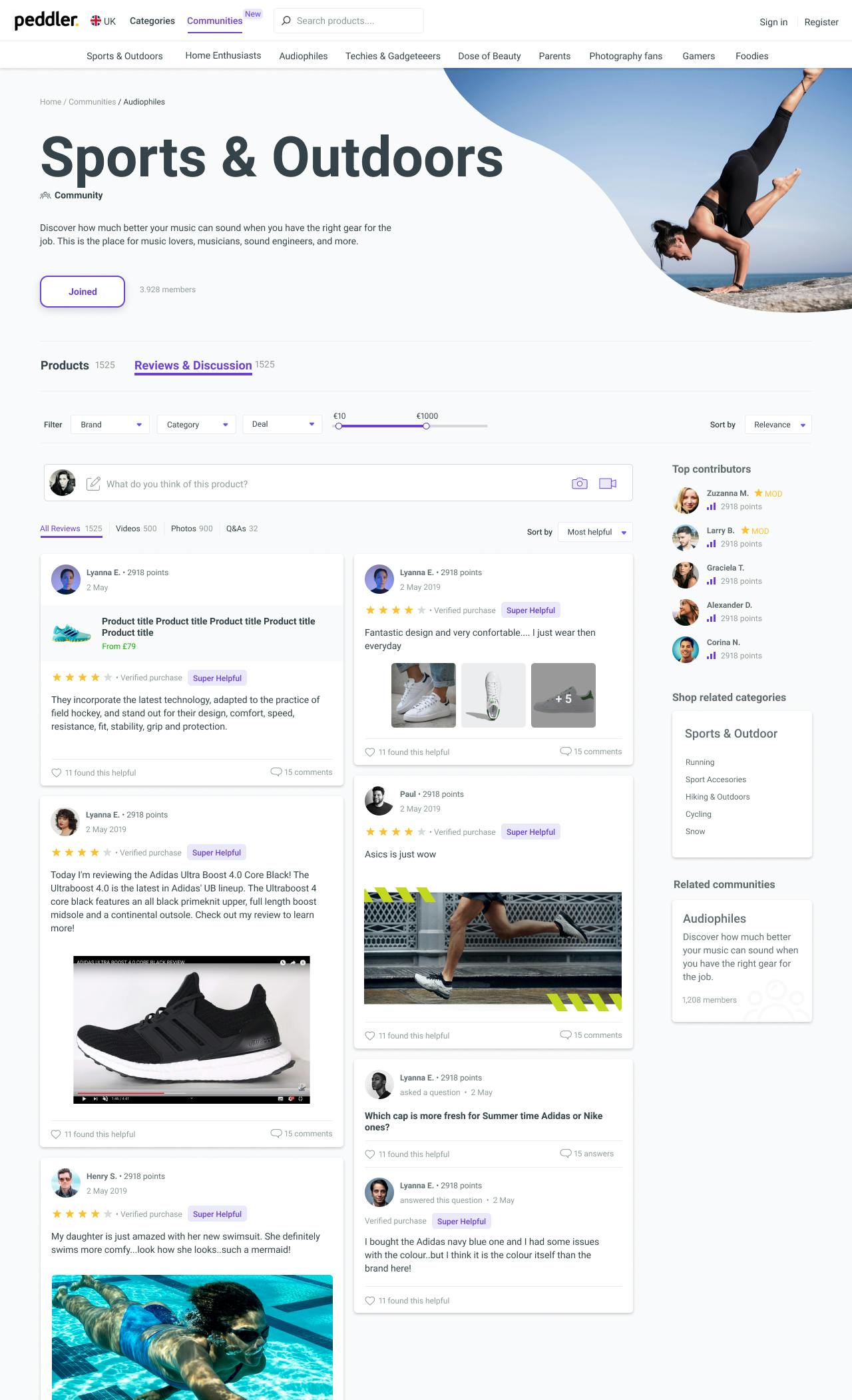 What's next?
Get ready for the launch of our new communities pages and lots of new content generated around your products.
Got products that need some hype? Head to the 'Peddle it' screen to get them added to your account here.
Are you ready for the social market place launch? Do you need further help uploading your products to your account?
Please get in contact to let us know via [email protected]